This is a sponsored post written by me on behalf of Sprout Organic Foods . All opinions are 100% mine.
Like a lot of little ones, Aric enjoys eating baby food pouches. As a mom, I love how convenient they are and how they're perfect for when we're on-the-go. Babies "R" Us is my one stop shop for all of the things I need for my little ones including food! They have quite the selection of our favorite baby food pouch brand, Sprout Organic Foods.
Sprout Baby Food Pouches
There's plenty of reasons why as a parent, I love Sprout food pouches! They offer delicious blends of whole fruits, vegetables, and grains which gives babies greater exposure to wholesome foods. Sprout also only uses ingredients like those that would be found in your own kitchen which means no preservatives and nothing artificial!
Research shows that developing a love of healthy foods early on helps foster healthy eating habits for life. We're encouraging those healthy habits by providing my little man with Sprout food pouches which contain ingredients that are real, honest and pure. I want only the best for my baby!
What's in your baby's food?
During a recent shopping trip to Babies "R" Us, I picked up some of my little guy's favorite Sprout Baby food flavors. While there, I also decided to compare the ingredients to some other brand pouches. Usually the first six ingredients listed on the packaging are the most important. They are also the highest proportions. When comparing, I noticed that a few brands have ascorbic acid and other preservatives. This is listed at the top of the ingredients and not something I want my son ingesting. I love that with Sprout Baby food pouch ingredients are the same on the front of the packaging as it is on the back. If the front reads, "Pears, Spinach, and Prunes", You bet the back label is going to state the same!
Sprout Pouches consist of whole Fruits, veggies and grains. They contain no GMOs, concentrates or preservatives. What you see on the front of packaging is exactly what you'll see on the back. Learn about Sprout's Mission & Values  on their website.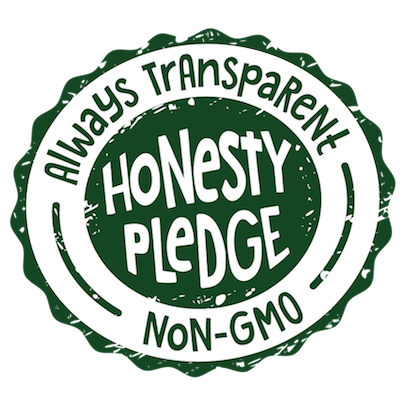 The Challenge!
I challenge you to do what I did and compare the labels of other brands to Sprout Organic baby food pouches. See if the ingredients listed on the front of the packaging are the same as what's listed on the back. You might be surprised, maybe even shocked at what you find!
Babies "R" Us Promo!
Make sure to visit your local Babies "R" Us from September 9th through October 2nd so you can receive a $10 gift card with a $25 Sprout purchase!
Does your little one enjoy Sprout Organic baby food pouches?
Related posts:
Comments
comments