This is a Sponsored post written by me on behalf of Carton Smart for SocialSpark. All opinions are 100% mine.
I will be cooking and baking up a storm this holiday season and this year, we decided to Become Carton Smart by using Tetra Pak carton packages! This packaging is designed for maximum efficiency and environmental friendliness! Tetra Pak cartons are made of 70% paper, a renewable resource, from selectively harvested, re-grown trees that are FSC-certified (Forest Stewardship Council). Some other neat facts about Tetra Pak:
Cartons use 1/3 of the packaging compared to cans…or even an egg!
Cartons are space saving, easy to store and open. You can your pantry neat and toss your can opener!
The unique packaging process preserves the flavor and nutrients of food without the use of preservatives.
Recyclable
Cartons are re-closable so you can use what you need and save the rest for later.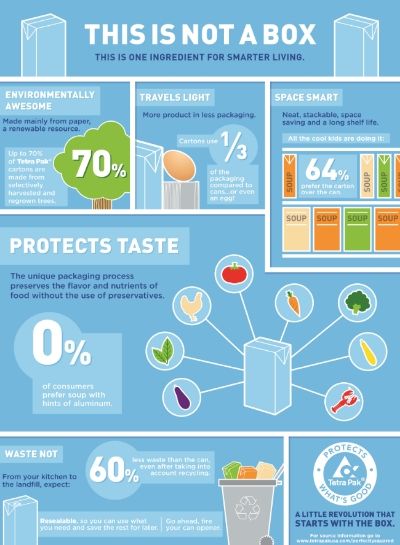 We received some samples of Pacific Foods which are packaged in cartons. I was very impressed with the quality of the product! I'm not sure what I expected but I can honestly say that the products we samples were better than any caned products we have tried!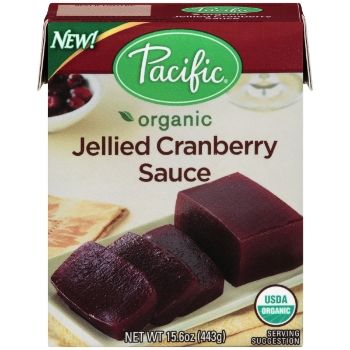 We had the Jellied Cranberry Sauce with our chicken dinner recently and it tasted absolutely amazing! It was so much better than canned cranberry sauce we're used to!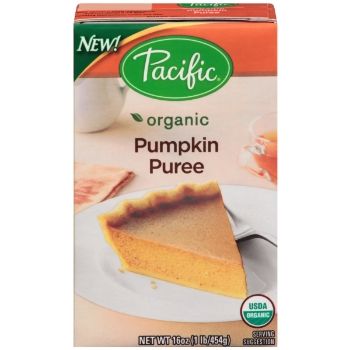 The Pumpkin Puree really brought out the taste in my pumpkin cheesecake muffins which is one of my go-to holiday recipes. I swapped out my regular canned puree for the Pacific Foods Pumpkin Puree. No exaggeration, were seriously the best muffins I had ever made and I have used this recipe many times prior!  Who knew that pumpkin puree could be this good coming from a carton?!
Next dish I plant to make is chicken and rice soup using the Pacific Organic Chicken Simply Stock. I'm sure it's going to be delicious!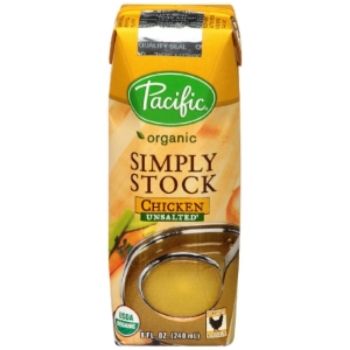 I never realized how many amazing food products you can get in a carton! Pacific Foods has so many options that any family is sure to enjoy and for me, gives me the piece of mind that I'm using a product that not only tastes good, but is gentle on the Earth.
I'm not exaggerating when I say the I now prefer carton over can! There are so many amazing food products for your holiday meals you can get in a carton. Visit Becomecartonsmart.com for some inspiration!
Make sure to Tweet @CartonSmart and Follow #CartonSmart on Pinterest!
Will you be Carton Smart this holiday season?
Related posts:
Comments
comments